Better Thinking = Better Outcomes
=
Better Business
InsideOut Group was originally founded in 2001 (as Permission Marketing and Communications) by Rick Merten as an early digital start-up called Permission. Since then it has evolved into a strategy-led marketing consultancy - but with a unique difference.
The business has always had a strong SME focus - much of it in B to B - where those two decades of experience showed again and again that a traditional agency structure and approach just doesn't work. No external agency can achieve the level of internal insight nor provide the marketing leadership our clients wanted.
So five years ago we made the decision to do things differently … and it's paid off for us and our clients.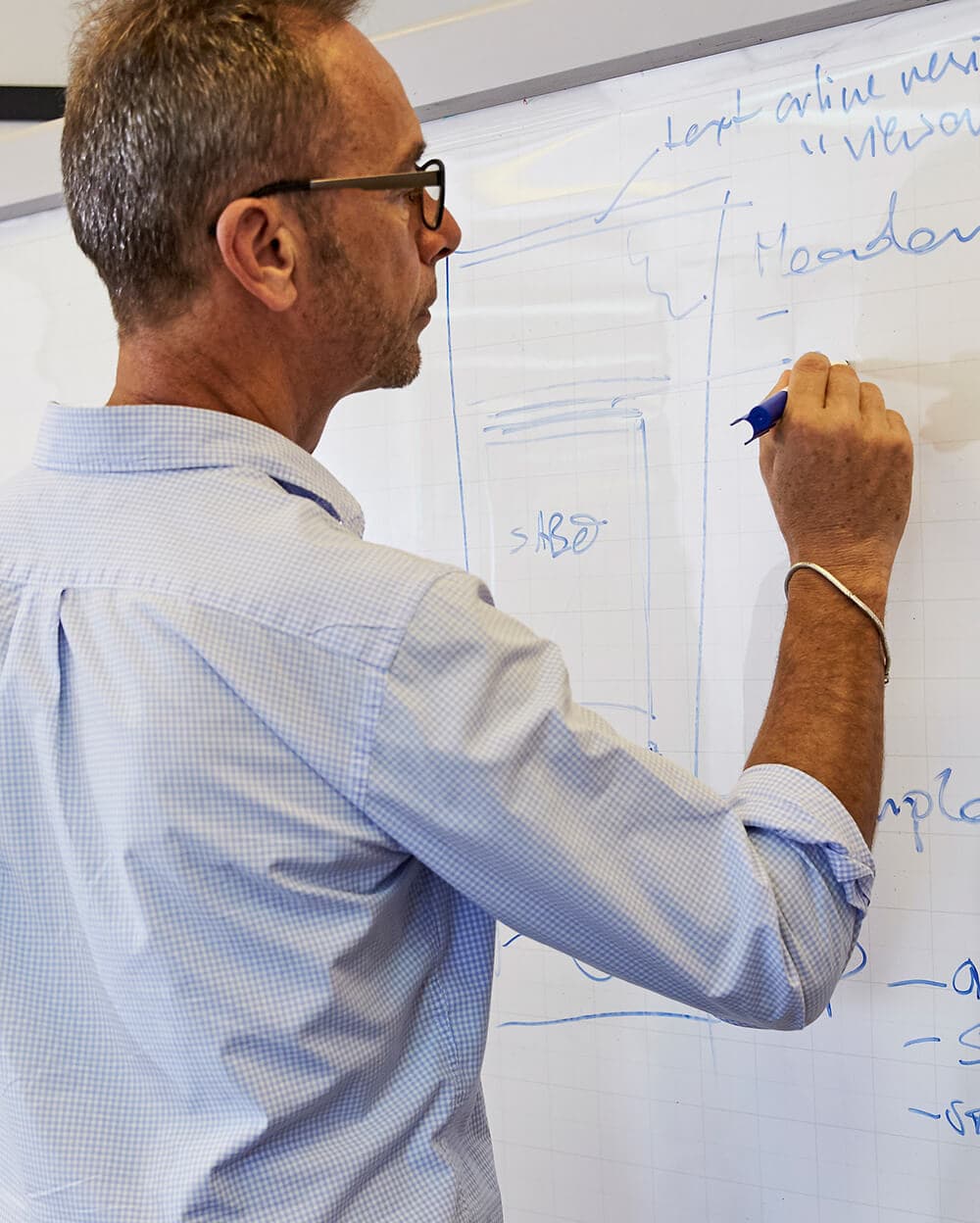 Sustainable business success is driven from the
InsideOut.
The InsideOut Group client consulting team are all senior marketers with strong client-side experience. They work alongside your executive team, to drive the marketing of your businesses as if they were one of your team members, basing themselves in your office (virtual or otherwise!) on a part-time basis, to gain real-time intimacy with the daily business realities that are prerequisites for effective delivery of the activity.
To support our InsideOut Group marketers in the most efficient way, we have built an extremely effective operations team to deliver all marcomms execution services. They are in turn supplemented - only when necessary - by specialist partners and suppliers.
Importantly, we see our role not only as 'doing the marketing' but also as building out the marketing function within your business; putting good practice and processes in place and representing marketing at the executive table - ultimately leaving the business in a better place to hire internal marketing staff as growth allows.
Our mission is to become the most powerful force in Australian SME marketing,
helping businesses create sustainable success and become more profitable, better managed and more resilient.
Our values
Our values reflect what's important to us as individuals and as a collective.
As such we apply them equally to our clients and partners as to ourselves.
Continual Self Improvement
We always try to find a better solution, with the parameters of the resources we have available, learning from our behaviours, the work we do and the campaigns we implement so that we continually improve our own performance and the effectiveness of our marketing, as well as eliminate any ineffective or unproductive elements.
We know that self-improvement is incredibly motivating. And motivated work is more enjoyable work! So the value - and the work - of self-improvement never ends.
Never give up
We don't let obstacles, big or small, get in the way of completing a job and accomplishing our goal or something we have committed to. We believe that every problem has a solution. We use creative thinking to come up with smart ways to solve to problems or alternative ways around them. There's always more than one way to skin a cat. We never make excuses. Because excuses lead to giving up.
We own the things we say we will do, and we deliver as if our lives depended on it. What gives us this confidence? We're not in it alone. We have a whole team to lean on. And we know our clients appreciate our dedication to their success.
Always honest
Honesty isn't just the best policy - it's our way of life. It promotes openness, empowers us and enables us to develop consistency in how we present the facts. It's not just about telling the truth. It's about being real about who we are, what we want and what we think. We know that honesty comes with responsibilities. Although we say honestly what we feel, we are careful to do it in healthy and constructive discourses.
We don't try to deny or obscure the truth even when it means exposing our vulnerabilities - and we know that mistakes are a great way to learn.
Be a good human
We are not just a business. We are a collection of people. We connect in ways that go beyond our work. We connect as human beings.
Being a good human means others can rely on you. So we are careful of each other's feelings. We assume the best in others, not the worst. We are generous to each other - what we give, we know we get back. When we interact with each other every day, we amuse, inform, encourage, inspire, uplift and reassure each other.
Being human, we have hopes, fears, insecurities, triggers, good days, bad days. Knowing this, we use our power to help make life better for one another, and by so doing, make it better for ourselves.
Being a bunch of good humans makes our human lives together more enjoyable, richer and more meaningful.
Give it our best shot
We believe that every problem has a solution and for every solution there's a better solution yet to be discovered.
We don't let obstacles, big or small, get in the way of completing a job and accomplishing our goal to the very best of our abilities. We are creative - and we leverage it to come up with smart solutions to problems and alternatives. There's more than one way to skin a cat and we deliver as if our lives depended on it.
What gives us this confidence? We're not in it alone. We have a whole team to lean on. And clients who support us in our search for better.
See for yourself
What's it like to be an InsideOut client? Watch clients talk about their experience here.