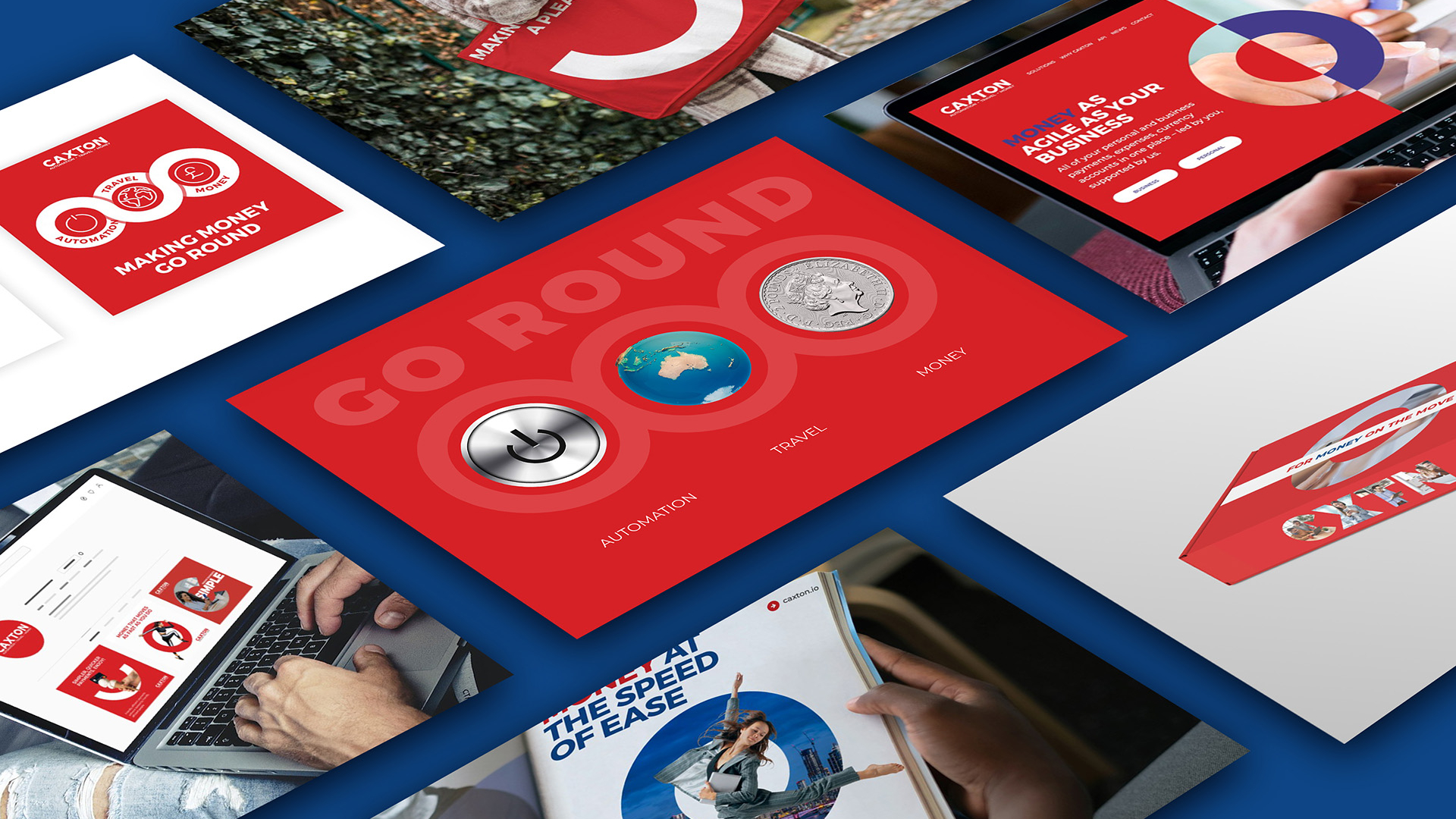 Caxton
The Business That Outgrew Its Brand
London-based Caxton started life 20 years ago providing travellers with travel cards and exchange services but realised their software could equally be used for business transactions. As the banking sector deregulated and digitised they made the decision to enter the B to B market as a Fintech software play, providing transaction automation.
However their brand was built around their retail consumer market. They came to us to reinvent it.
The challenge
Caxton wanted a single brand that appealed equally to two very different markets and represented two very different products. We needed to identify commonalities that resonated across this diverse picture.
The solution
The brand essence came down to one word: movement. Because money being used is money that's moving, and both their markets are similarly in motion – whether it's travellers on the go or businesses on the rise and seeking added agility. As well, we strongly leveraged the Caxton red to create an unmistakable visual identity.


So, your business needs to move
to the next stage of growth?
We provide the internal skills, the strategy and the execution solutions for repeatable, sustainable success.
Schedule a chat