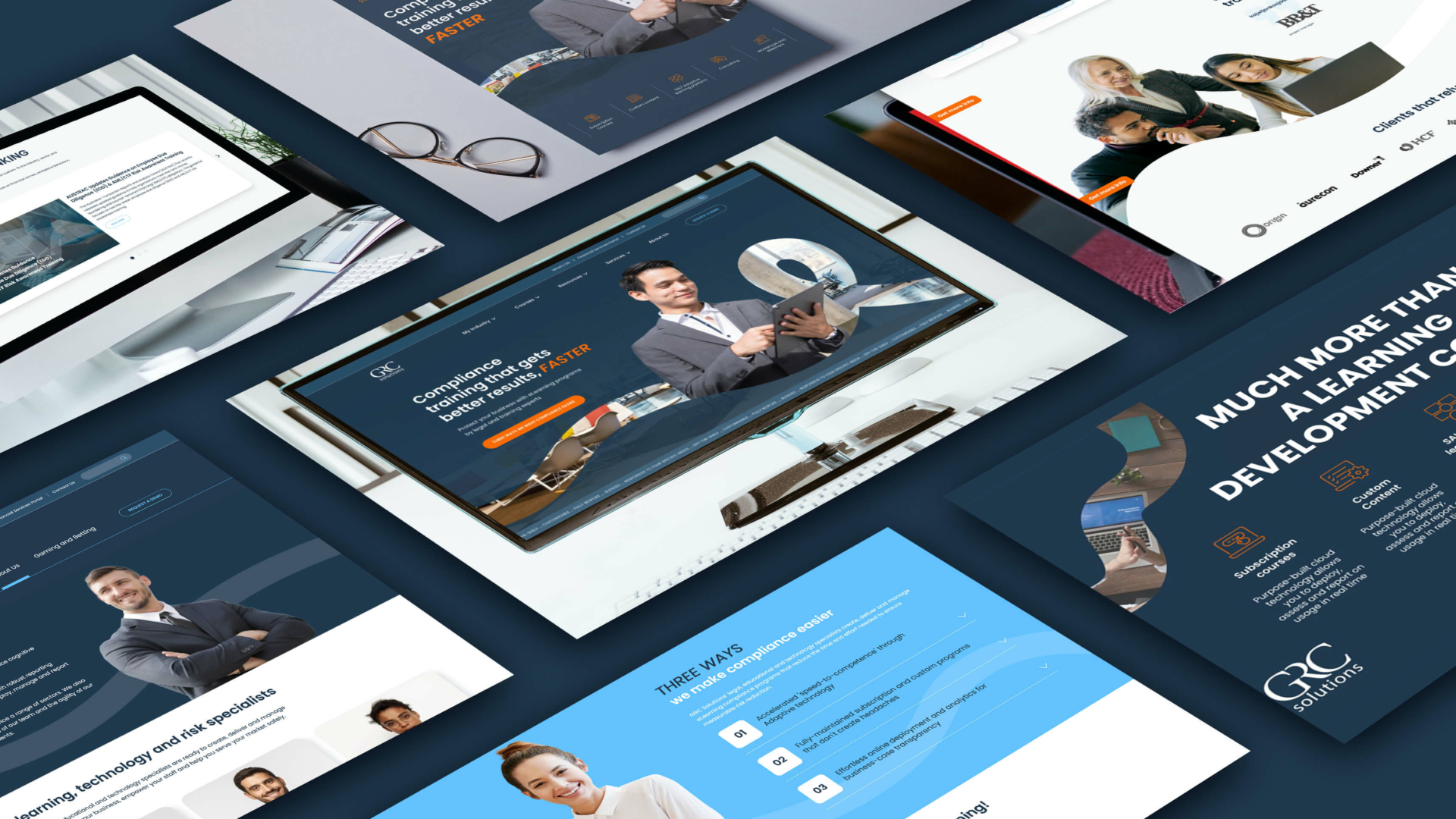 GRC Solutions
Adapting to a Changing Market
GRC Solutions is a leader in employee compliance programs with deep reach into big verticals including banking, education, aged care and government.
THE CHALLENGE
Traditionally compliance was the domain of corporate lawyers but increasingly is being taken on by HR managers who take a more holistic view of employees.
As such the GRC brand, website, collateral and comms were looking stiff, corporate and out of touch with their new, younger, less formal buyers.
THE SOLUTION
We created a strategy around a more differentiated value proposition, and this led to a full rebrand. We needed to retain a sense of deep, specialist expertise and corporate credibility, whilst at the same time modernise and humanise the brand. We then built a new website and guidelines for all collateral.


So, your business needs to move
to the next stage of growth?
We provide the internal skills, the strategy and the execution solutions for repeatable, sustainable success.
Schedule a chat