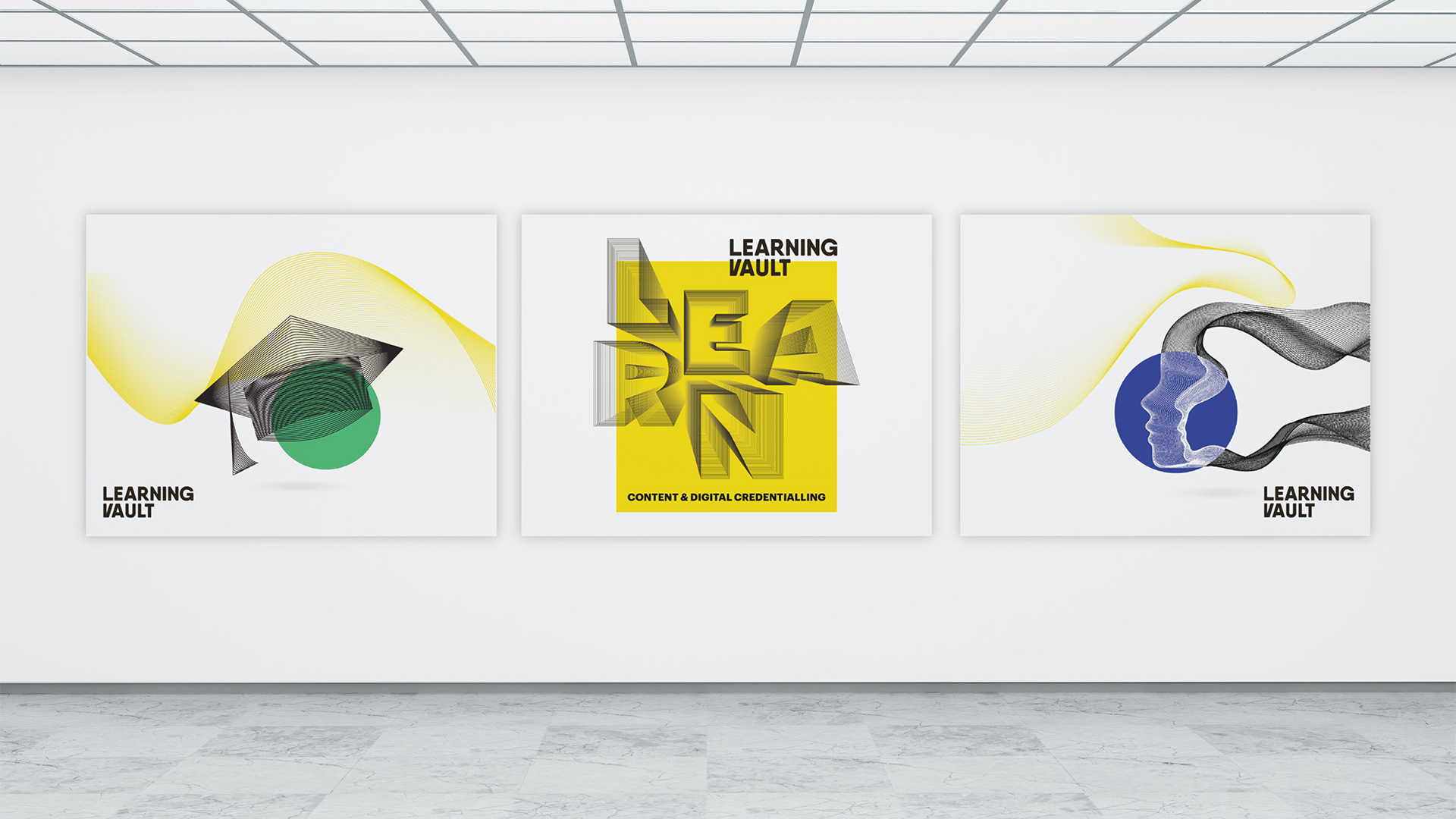 Learning Vault
Taking advantage of a changing marketplace
Learning Vault started as an online education content provider. As the education industry transitions to digital, they saw the opportunity to evolve into a delivery and credentialling technology provider.
The challenge
They came to us to help focus their strategy, capture their strengths and re-articulate their brand to prepare it for an assault on this multi-billion dollar opportunity.
The solution
Our strategy focused on the transformative power of knowledge and learning. We fused that with themes of technology and trust – after all, digital credentials must have bank-like security. From these ideas we created a new brand language featuring guillache linework – like the fine lines you see on paper currency.


So, your business needs to move
to the next stage of growth?
We provide the internal skills, the strategy and the execution solutions for repeatable, sustainable success.
Schedule a chat